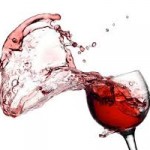 Did any of your holiday gatherings leave behind more than just good memories? You might be tempted to try to remove red wine and other stains at home. Here is what we recommend for Clothing Stains.
Blot, don't rub. Rubbing can cause fabric damage.
Fresh stains are much more likely to be removed safely.
When using a Dry Cleaner, the more information you provide the better.
If you visit websites in search of stain removal guidance, use your own discretion and remember that they are not responsible for any damage to your fabric as a result of using these tips.
The use of hair spray or worse yet, alcohol, is a frequently cited home remedy for ink stains and one that is unsafe. The main reason to avoid it is the risk of the alcohol "pulling colour" from the garment, which is impossible to reverse.
Stain removal is risky business. Best Care experts have taken the advanced dry cleaning & stain removal course, have years of experience in #GarmentCare and continue to gain knowledge every day.
Play it safe, find an expert visit:
http://dlionline.org/Drycleaning