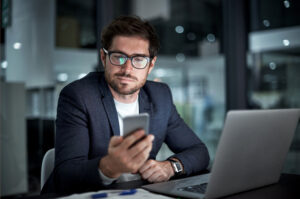 At Best Care, advances in technology over the past ten years have dramatically improved our
efficiency and quality of service. We use technology to stay organized, keep accurate records, serve
our customers better and improve the quality of service throughout our operations.
Recently, we installed new software and a sorting system. This integrates with our current software to
improve tagging/tracking procedures and reduces paper and plastic waste.
Best Care now uses very small "bar code tags" which are placed inside garments. These replace the
old style stappling and pinning of paper tags to each item. These new tags should be permanent,
placed in a non-visible location and when the bar code is scanned, hold a detailed description of your
garment, as well as your preferences like (no crease on pant, heavy starch etc.) These bar code tags
are only compatible with our dry cleaning software. If scanned elsewhere, they will appear as a
number only.
This system gives us better control when tracking your items throughout our process. At drop off, you
can choose to have your invoice and payment receipt emailed instead of taking a paper copy. We
also track when your order is completed. Once your order is scanned ready for pick up, you will
receive an 'Order Ready Notification' by text or email, the exact moment all your garments are
completed.
We cover your garments with plastic using an automatic bagging machine which allows us to use only
the necessary length of plastic, reducing plastic waste. Our new Route Trac software makes pick-ups
and deliveries easy for you to schedule and keeps our driver organized and on time.