Our Commitment to the Environment and Sustainability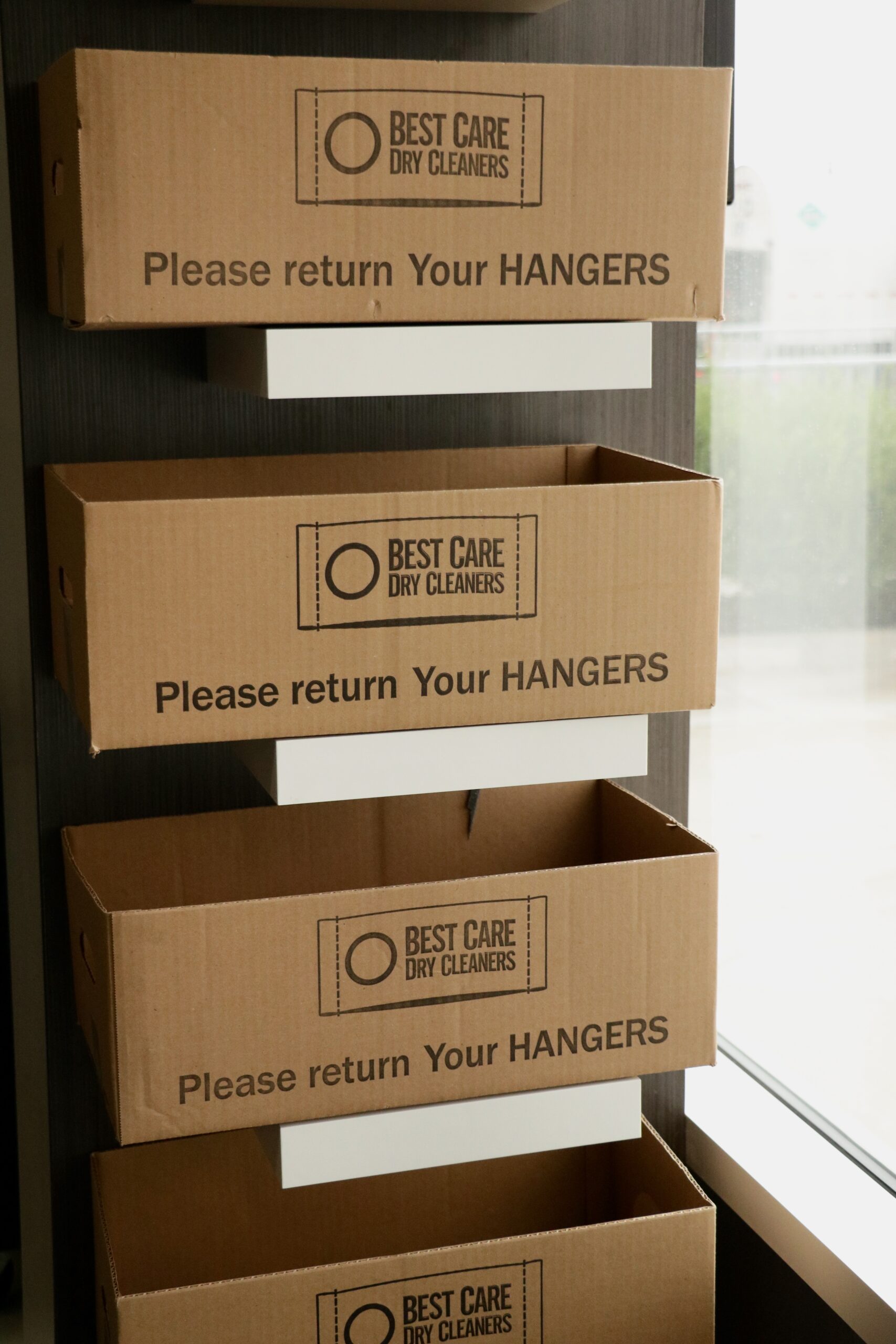 We are grateful for your support in our mission to be environmentally responsible, and we look forward to serving you with the utmost care and quality. There are many benefits behind our decision to become eco-friendly in our operations.

As a responsible and environmentally conscious business, we strive to minimize our ecological footprint and promote sustainability in our industry. Here are some key reasons:

Safe Handling of Cleaning Agents
Environmentally friendly dry cleaners, like us, invest in using safer, non-toxic cleaning agents that are less harmful to our customers, our employees, and the environment. These alternatives can be more expensive than traditional solutions but are worth the added cost for the health benefits they offer.
Energy-Efficient Equipment
We constantly upgrade our cleaning and pressing equipment to utilize energy-efficient technologies, which not only helps reduce our energy consumption but also decreases greenhouse gas emissions.
Hanger Recycling
We invest in better waste management systems including hanger recycling, free cardboard hanger boxes to return your unwanted hangers to us. This ensures that as much waste as possible is diverted from landfills.
Water Conservation
Water is a precious resource, and we take every measure to minimize water usage in our cleaning processes. We invest in technologies that enable us to recycle water while maintaining the quality of our services.
Sustainable Packaging
We prioritize eco-friendly packaging materials that are reusable or recyclable including our plastic-coated metal hangers, reusable garment bags instead of plastic and reducing the overall environmental impact of our operations.
By choosing an eco-friendly dry cleaner, you contribute to the preservation of natural
resources and protect the planet for future generations.
Reduced chemical usage and responsible waste disposal minimize harm to ecosystems.

Healthier for You and Your Family
In our laundry process or professional wet cleaning, soaps,
softeners, and additives are phosphate free and have little to no added scent. Eco-friendly methods
use safer alternatives, ensuring your clothes are returned without harsh chemical residues or
perfumes.
Supporting Sustainable Practices
You are actively supporting a business that takes their environmental responsibilities seriously. Your support enables us to invest in ongoing learning and development of more sustainable practices. If you have any further questions or concerns, please do not hesitate to reach out. Thank you for being a part of our commitment to sustainability.