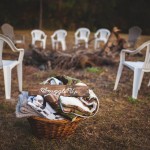 Have you cleaned your bedding since last summer? Bedding can last a long time if cared for properly – five to six years on average.
Unlike clothing labels, which provide instructions for how to properly care for garments, many comforters, bedspreads, duvets and pillows are sold without any instructions. Some bedding can be cleaned safely at home but larger sizes, down, silk and wool filled items should be cleaned by a professional.
Possible Problems
While bedspreads and comforters are often long-term purchases, they can be subject to some problems in use and care. Here are some common ones to know about:
Stains: Stains can easily occur from spillage or contact with various substances in use. Once they have contacted the fabric, they should be treated and cleaned as soon as possible. Factors affecting removal include the substance, nature of the material and the age of the stain. The multiple thickness of bedspreads and comforters may also make removal difficult.
Color loss: Cleaning may cause color loss some prints or dyes are not stable and may diminished in color or a print to lose its original brightness. All coordinating pieces should be dry cleaned or laundered at the same time and with the same process to prevent color variances within the set.
Shrinkage: Shrinkage of two to three percent or more can easily occur if the fabric is not completely preshrunk.
Improper construction: If comforters are not quilted with closed channels or pockets the filling material can shift in cleaning and use. Proper construction helps prevent shifting, fabric tears, and a lumpy appearance.
Preserving Your Textiles
While we are garment care experts, we also have extensive experience with all household textiles, which, in addition to bedspreads and comforters, include pillows, draperies and curtains, blankets, slipcovers, decorative pillows and rugs.
If you closed up the cabin last year without having bedding cleaned and packaged properly, we can help get you ready to enjoy sleeping in, lake life and cozy campfires!
#bestcare #garmentcare #dryclean #wetclean #bedding #comforters #duvets