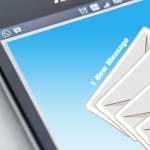 Your Order is Ready!
Did you forget about your cleaning? We can help with order ready notifications! Once you put an email address on your customer file, you will know the minute your order is ready. At Best Care we are constantly searching for ways to improve our services for our valued customers. We utilize these options available in our custom software to let you know when your items are cleaned, pressed and ready for pick up.
We know our customers are busy and want to help them save time. Order ready email notifications give you the information you need; when your order is ready for pick up, which location your items are at, and the store hours at that location.
Next time you drop off, ask your customer service representative to add your email address to your customer file. We can even add more than one email address if you want us to notify both you and your partner.
If you are just too busy to drop off or have had clothes in your trunk for weeks, don't forget, we offer pick-up and delivery services to home, office or business.
Email us today for more information or to get set up: [email protected]
Thank you for wearing clothes!