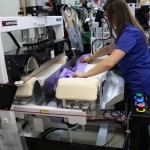 Clean Press Progress!
At Best Care we are very pleased to offer you the highest quality #GarmentCare in Winnipeg. Our equipment is definitely something we take great pride in and we are excited to share some news with you! On July 31st we installed a new Sankosha shirt unit and it is producing amazing results. Collars and cuffs are crisp and sleeves, shoulders and body look perfect! We continue to treat collars cuffs and stains before gently laundering in phosphate free solutions. An added feature for Hand Finished and Dry Cleaned shirts is our butterfly collar supports to keep that perfectly pressed collar.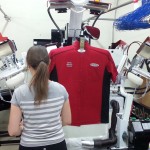 Equally as important as new machinery is regular scheduled maintenance and a commitment to the environment. We use a water recycling system and have replaced aging machinery with energy efficient models. This new cleaning and pressing equipment throughout the plant allows us to offer consistent quality and service to our loyal customers.
At Best Care we are proud of continuously moving forward, working together as a team, using the best equipment we can find and making our customers happy every time they "drop their pants!"